The Best Games to Win Real Money Risk-Free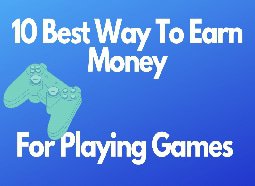 There are thousands of online slot machines and table games, and many casinos give you the opportunity to play them risk-free. By playing these games in demo mode you can try them out for fun, but there are also ways you can play without risk for real cash.
No Deposit Free Money Games
Most online casinos offer new players a sign up bonus, and these incentives often do not require the player to spend any of their own money. The most common promotions are free spins and free cash, and each of these can be put toward playing for real money risk-free.
Understanding the Terms
What makes one bonus better than another? While it may look like the highest dollar amount or the most spins, the most attractive bonuses can actually be tied in all kinds of hidden red tape. The terms and conditions of a promotion can include max withdrawal limits, playthough amounts, and other stipulations. You should always read the terms and balance them against the benefit of the bonus before deciding on a promotion.
The Best Free Money Games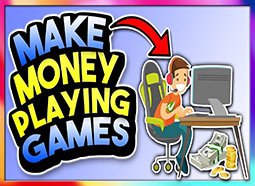 Even with free cash promotions when you look at the terms and conditions most table games are not ideal for using the bonus. This is because the vast majority of promotions make the playthrough value significantly lower for roulette, blackjack, poker, etc. Since slot machines do not have such limitations, they have the potential to be much more profitable for you. The following are the best free money online slot machines:
7 Piggies - A popular Pragmatic Play mobile slot, this five-reel machine may only have seven paylines but its multipliers make the money. The scatter launches a free spins round that can add up to 5x multipliers, and the symbols and wilds are all stacked. As a new player you can register to get 210 free spins for this machine with no withdrawal limit and 50x wager terms. While the playthrough is not ideal, the abundance of free spins helps counterbalance it as well as the slot's potentially lucrative mechanics.
Bucksy Malone - You can go back to the Prohibition era with this five-reel and 40 payline machine. Two separate scatters access different bonus rounds, allowing you to win cash prizes and up to 5x multipliers. A gamble feature lets you potentially double your winnings, and a 'crazy assassin' will randomly shoot symbols to make them wild in addition to the set wild symbols. Using a sign-up bonus you can get 100 free spins for this machine upon registration with a $100 withdrawal limit and 35x wager terms. A relatively high number of free spins, good promotion conditions, and the two scatters make this machine a great choice.
Cash Bandits - This slot machine has five reels with twenty-five paylines, a relatively low max bet, and features a progressive jackpot. Also equipped with wilds and bonus sequences unlocked with a scatter, this machine offers many different ways to win. Using a promo code you can get 155 free spins for this machine with a $100 withdrawal limit and 30x wager terms. Between the friendly promotion conditions, the high number of free spins, and the progressive jackpot Cash Bandits certainly earns its rank among the best free cash slots.
Main Menu